Most people are either already travelling or pretending to work today or something, so I can be forgiven for a personal post, right?  Of course I can.
I got an unexpected package today from an old friend.  In it was this baby: a vintage cast iron mechanical baseball bank: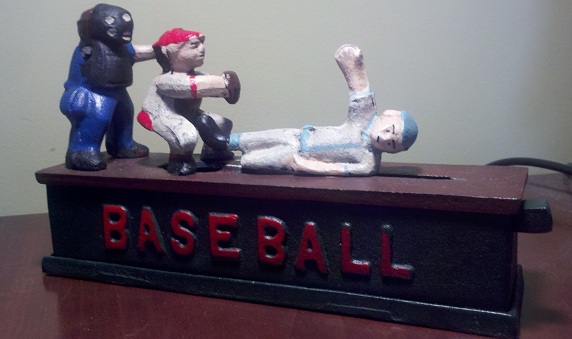 Yes, I see the ump's right arm is missing. I think it makes it even better. This thing was loved/abused by some kid or perhaps many kids over the decades. It didn't sit on some collector's shelf. There's love in this thing.
On the bottom, my friend taped a note:
To Craig,

This is the only thing you can control in life.

Your pal,

Todd.
Gettin' a little dusty in here.  Thanks, dude.