The Mets are celebrating their 50th anniversary season in 2012. Once you ignore the fact that it's actually their 51st season you'll actually enjoy it, I'm sure.
Anyway, in honor of the occasion, the Mets have done something that a ton of Mets fans — and many non-Mets fans, myself included — have wanted them to do for years: taken the black out of their uniforms.  At least out of their white, pinstriped and road gray uniforms, all of which will look like this now: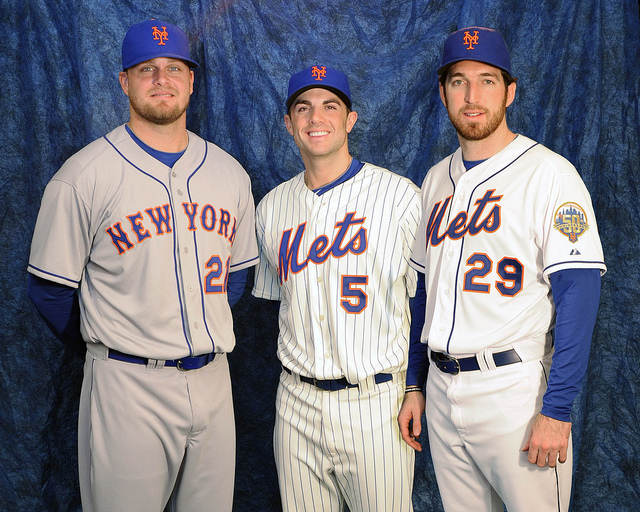 Pretty spiffy.  Note the lack of the black outlines around the letters. Note that the undershirts and caps are the proper blue.  Damn that team looks sharp when it sticks with its main colors and doesn't mess around, doesn't it?
Now to be clear: they'll still rock the black jersey as a road alternate, but according Paul Lukas, that'll be phased out by 2013 and then it will just be the nice classic look and that solid white which, while not exactly classic, looks just fine.
Good move Mets.