I'll give Philly, its fans and its media this much: for as insufferable as they can be when they're cruising, they offset it rather appropriately with anger, recriminations and negativity when things go poorly.
You won't hear a lot of "we got robbed" from those guys.  You won't hear a lot of "oh well, see you next season."  Things are either awesome or terrible, and it's because the players are either invincible or dog crap.  Not a lot of in between, and there's something kind of neat about that, even if it's a temperament most of the rest of us can't understand.
Anyway, it leads to stuff like this column in which Dan McQuade lists a bunch of potential "solutions" he's heard from half-crazed Phillies fans since Friday night. It also leads to this cover of this morning's Philadelphia Daily News: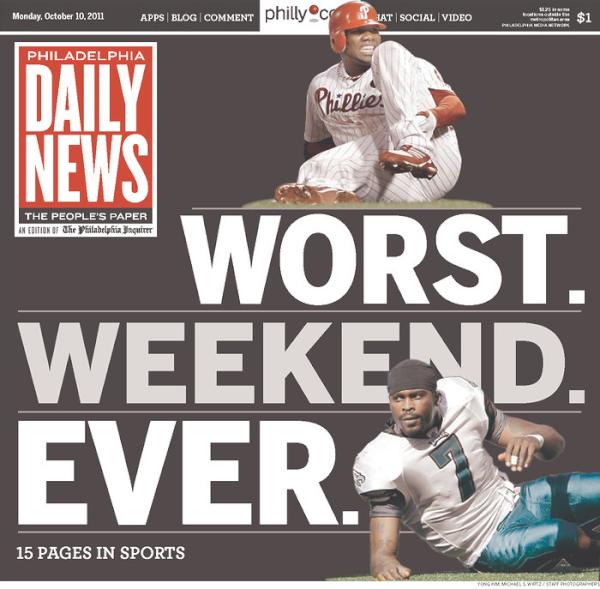 At some point over the summer I started to imagine the kind of needling stuff I'd write if and when the Phillies failed to meet expectations.  Turns out I don't really have to. You don't needle a guy when he's busy trying to shove a sword in his own gut.