I've been told by several people, with absolute certainty, that Phillies fans are the best in the world, so I was rather confused when Jimmy Rollins took to Twitter last night and made the following observation: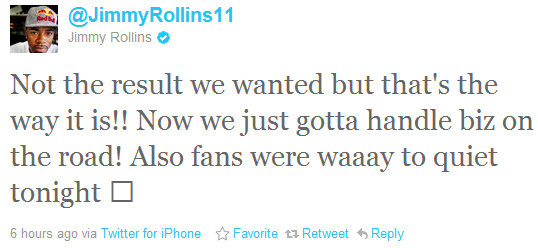 He later tweeted, in response to someone defending the fans, that "This is the playoffs & they're at game 4 [of] the regular season"
I dunno. It's hard to tell from TV, but the crowd seemed to be into it well enough in the first few innings. Getting shut down by a bullpen that had no business shutting anyone down like it did will sap even the craziest fan.  I mean, take this guy for example: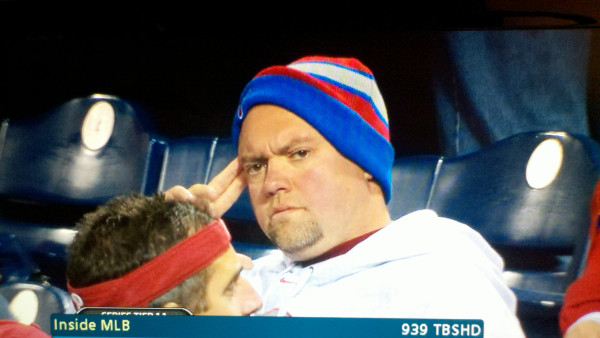 Three hours before that pic was taken I have it on good authority that he was smiling and saying "go team!'
Ugly, joy-killing games happen, Jimmy. Part of life and baseball. Especially when they come as the result of 17 double-switches and all of that.  I don't think you'd get any different response from anyone else.