I don't think this tweet from Nick Cafardo is necessarily indicative of the state of the Red Sox. My guess is that Jon Lester starts Wednesday regardless of what happens in the world of transactions.
But there is something kinda hilarious to me about the idea that the Red Sox could be playing for their baseball lives on Wednesday and still have some doubt about whether the guy who's gonna take the ball for them is on their team at present: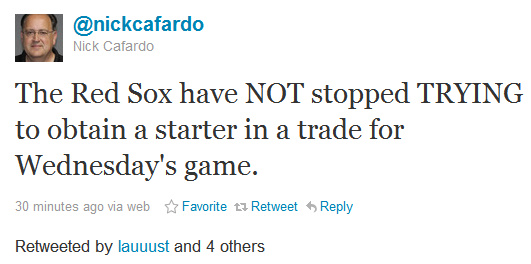 And no, there's no reason why I used Tim Wakefield's picture here. I just have a backlog of "sad Red Sox" that I want to use up before the season is over.