My son Carlo — that's him in the Cubbies cap — has spent the last week in a T-ball camp. Pretty low-key thing. Basically, getting 5 and 6-year-olds used to throwing a ball around, listening to coaches and generally having the first clue of what actually happens in a baseball game.  Keeps 'em off the streets anyway.
I just spent the last hour watching their "game," which was the culmination of the camp.  It was fun enough.  Coach pitches to them and if they can't hit it in three tries, they get to smack it off the tee.  Everyone had fun.
Until the ugliness started.
Carlo singled to first.  Then, the next kid hit a bullet. Well, a bullet for a six-year-old, meaning that the ball went past the mound.  Carlo took off from first and rounded second!  But then, realizing he wouldn't make third, he tried to get back to the bag.  This happened: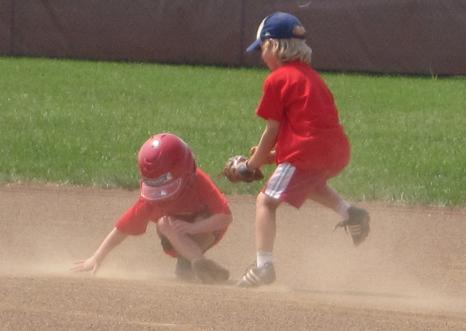 Then, as you might expect, this happened: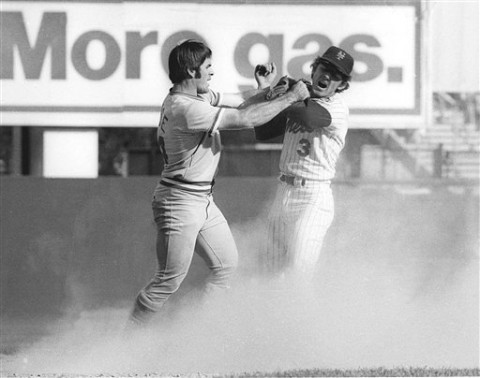 Carlo Hustle.  I can't say I'm not a little proud.  But I can't say I'm not a lot worried.