Probably the most pathetic headline I've ever written at HBT, but I don't care. I really want to know the answer to this.
Last night, following the Dodgers-Angels game, there was a charity old timers home run derby thing, the purpose of which was to raise money for amyotrophic lateral sclerosis research.  Good cause!
I could only find a few photos of the event, but I am struck by the two below. One of which is Steve Garvey, the other Jose Canseco.  Garvey the player was known for his massive forearms.  Canseco the player was known for being a muscle head himself, of course. The former always gave the impression that he did it all on milk and cookies and the latter did it on pharmaceuticals, but they were both interesting, freakish specimens in their day.
Garvey is 62 and has 16 years on Canseco, but I gotta say, he may have the bigger guns these days.  Even if Garvey's hit was obviously a dribbler to the mound and Canseco looks like he drove it with some degree of authority.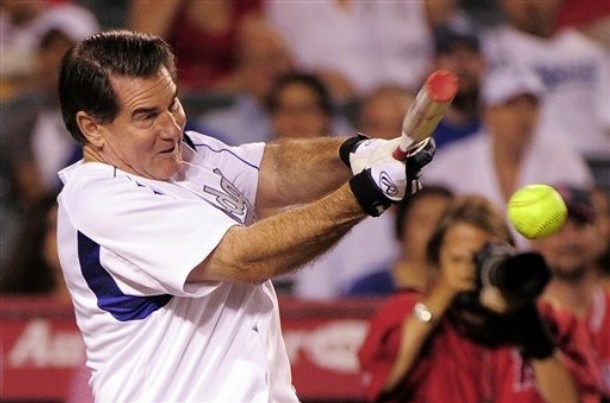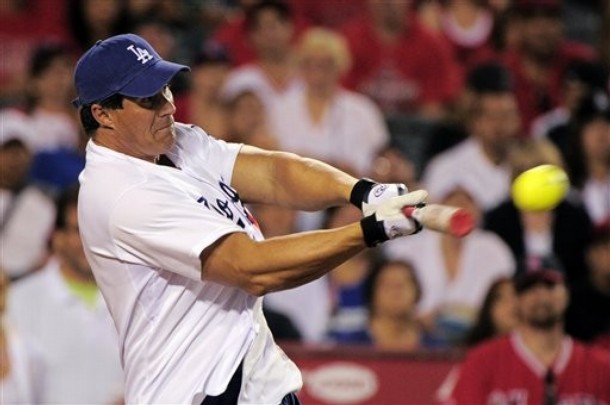 And yeah, you gotta love that Canseco played for seven teams in the bigs, none of which were the Dodgers, yet he wore the Dodgers gear.