All accounts I've heard of the Nats-Phillies game last night had Jayson Werth being quite warmly received by the Philadelphia crowd in his return to Citizens Bank Park.  Some initial boos based on intertia and habit, I presume, but those melted away when Werth tipped his hat to the crowd.
Or it's possible that those boos came from the three sign-wielding doorknobs in the left of this picture — taken from the Diamond Club by HBT reader Chris Conner; higher-res available here — and that they simply gave up booing when someone jingled their keys in front of their faces or distracted them with raw meat: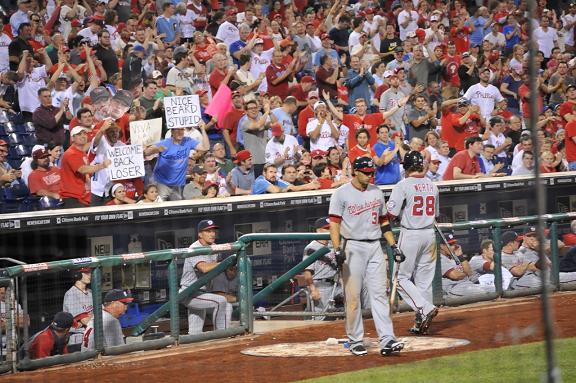 Stay classy, three idiots on the left!