Earlier this morning we passed along word that Citi Field has the best infield dirt in all of baseball.  I'm no grounds keeping expert, but I can't help but think that the infield here at Camelback Ranch may not play quite as true: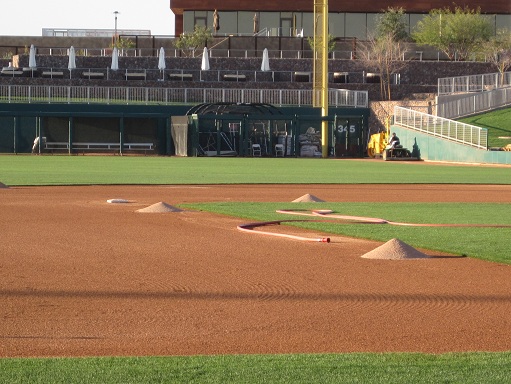 I mean, really, there are gonna be some bad bounces out there!  If only there was something we could do to fix it!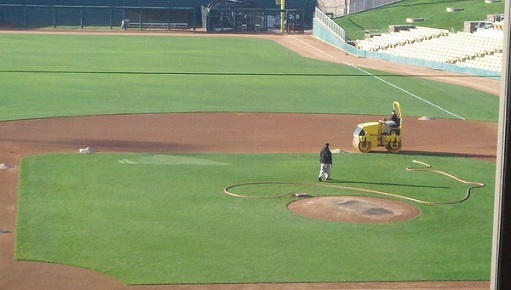 Ah. Should have known. Baseball zamboni.  Works every time.