I got to Goodyear Ballpark just after 8AM this morning to find the groundscrew having to deal with a soaking wet tarp.  Note the giant pool just beyond shortstop: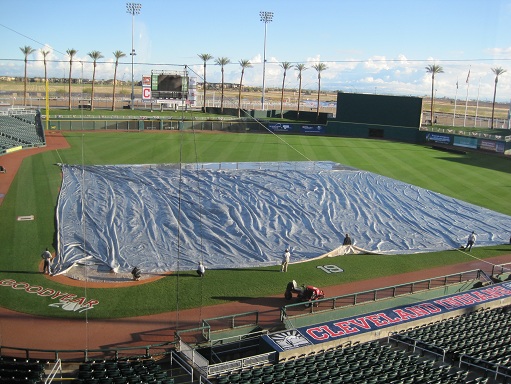 Not something that happens very often in the desert I imagine.  The trick: to rip that thing off the infield fast enough so that the pool doesn't move to the infield dirt, which would make Asdrubal Cabrera's life difficult this afternoon.  OK men, grab some tarp and … ready … sprint!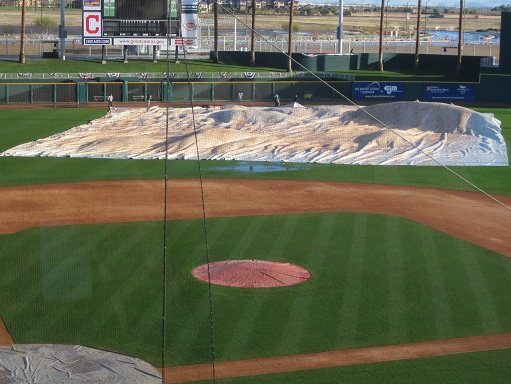 Victory!  Now the pool is in shallow left, where drains will presumably make it go away before I hit "post."
Last night's rain notwithstanding, driving around Phoenix these past few days, I've been struck by how utterly unnatural it is for five or six million people to live in a desert. Seeing green grass at office parks or golf courses is downright disturbing. Even taking a shower makes me feel self-conscious.  This water should not be here and otherwise would not be but for the desire of human beings to live where Mother Nature made it inhospitable to do so.
I can't decide if the existence of modern metropolitan Phoenix, Arizona is a shining testament to the human spirit or an impressive display of man's folly.