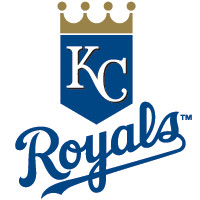 According to Sam Mellinger of the Kansas City Star, Bud Selig will appear in Kansas City on Wednesday to officially award the 2012 All-Star Game to the Royals and Kauffman Stadium. This will be the first All-Star Game in Kansas City since the stadium's inaugural season in 1973.
Let's hope that by 2012, the Royals will be in contention with the help of some old favorites like Zack Greinke, Billy Butler and Joakim Soria and some of the game's brightest young stars like Mike Montgomery, Mike Moustakas, Eric Hosmer and Wil Myers. I'm not holding my breath here, but it would be great for the game.
While the 2012 All-Star Game announcement has been anticipated since last summer, Bob Nightengale of USA Today adds that the Mets will host the All-Star Game in 2013, while the Twins will host in 2014 and the Nationals in 2015. Selig is expected to make these announcements on a year-to-year basis. As discussed thoroughly on this blog due to the immigration issue, next year's All-Star Game will take place in Phoenix.