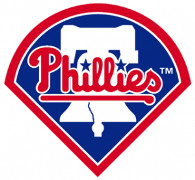 I'm no economic expert, but today's column from Paul Hagen in the Philadelphia Daily News doesn't make a ton of sense to me.
The upshot: it's nice that the Phillies are selling out so many consecutive games, but there's a downside to it because if you sell out all the time you can't increase your revenue by selling more tickets! And fans hate it when you raise prices!
I guess his larger point is a good one: the Phillies need to be careful not to simply pander to the crowd by keeping familiar faces around once it becomes necessary to rebuild. But it's one that really isn't germane to the Phillies at the moment because they're not close to a rebuild yet and haven't exactly ignored the development of young talent.
Overall, though, trying to find the dark side of constant sellouts seems like a bit of a stretch to me.