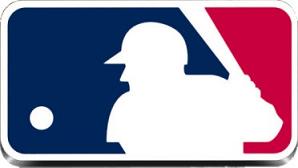 Jimmy Lee Solomon is MLB's Executive Vice President of Baseball Operations.  In that capacity he handles on-the-field issues, discipline, security, ballpark issues and stuff like that. Or I should say he was MLB's Executive Vice President of Baseball Operations and handled on-the-field issues, because according to Michael S. Schmidt of the New York Times, Solomon has been "demoted."
Why? Unknown at the moment, but it's worth
noting that one of Solomon's duties is to oversee umpires.  And as we've
been following for some time now, the umpires are out of control. Bad
calls and bad attitudes and in need of a good butt-kicking.
Eric Fisher of SportsBusinessJournal doesn't characterize it as a demotion, but he has more details: Solomon will now be the Executive Vice President for Baseball Development, in which capacity he'll be overseeing youth academies and things like that. Taking Solomon's old title will be Kevin McHale (no, not that one), who has been V.P. of Administration.  He'll only handle part of the job. The umpire oversight and on-field discipline parts of the job will be handled by Hall of Famer Frank Robinson, who has been a special assistant to Bud Selig for a while now.
Is Solomon getting whacked because of bad umpiring, or is this, as Fisher suggests, an efficiency move?  My sense is the former because it's coming out so late on a Friday, the traditional dumping-ground of less-than-flattering news.
Updates as we learn more, of course.