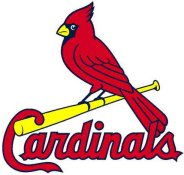 Joe Strauss of the St. Louis Post-Dispatch cites a team source who says that the Cardinals are starting to look for starting pitching help. The deal is this: Kyle Lohse and Brad Penny will likely come back, but no one is quite sure when, and they need to plug the rotation holes.
The unsettling part: Tony La Russa and Dave Duncan, who reportedly initiated the search for pitching, are lobbying for Jeff Suppan.  To which I can only say "eek!"  OK, sure, if there's anyone you'd trust to fix Jeff Suppan it would be Dave Duncan because he's the best there is, but he's still Jeff Suppan, dudes.
Other possibilities mentioned: Kevin Millwood and Brian Bannister. Each, I think, could be intriguing additions. The former is struggling right now and the latter is surging, but I think each of them could do well with some time in the NL.
The one course that seems to have been ruled out is a Pedro Martinez-style reclamation project, which probably makes sense.