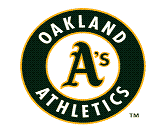 One of the things gumming up the works on the long-discussed move of the Oakland Athletics to San Jose is that even if Major League Baseball buys off, er, I mean successfully negotiates a territorial rights agreement with the Giants, the Athletics still need a park to play in.
Sure, Lew Wolff has long said that he's going to build it himself, but no matter what some will have you believe, there's really no such thing as a totally private stadium. Dodger Stadium wouldn't be there if the Los Angeles government hadn't grabbed the land under an arguably fraudulent eminent domain proceeding and then forced out the residents who lived there. Even the shining beacon of private stadium construction — AT&T Park — required millions in infrastructure upgrades and some land swap stuff to happen.
The point is that there was never a guarantee that San Jose would go for an Athletics' ballpark and in all likelihood some sort of referendum is going to be required to let the project go through.  Given the Bay Area's recent aversion to public stadium and arena projects, such a proposition is no gimmie.
But maybe there is hope for Lew Wolff:  the voters of Santa Clara, California — right next door to San Jose — just approved a new stadium with a fairly significant amount of public financing for the 49ers. Santa Clara is not San Jose, of course, but they are right next door to each other, so perhaps the politics of all of this has started to change in the region.
But first things first: baseball actually needs to end its more than year-long "study" of the situation and actually say what it wants to have happen to the Athletics.