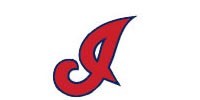 The Indians haven't been drawing for anything this season, but Christmas comes early to Cleveland this year. Or should I say Strasmas?  Strasburg is scheduled to start against the Indians this Sunday and the Indians have sold over 1000 tickets to the game since midnight. I can only assume more will go as word spreads in the next couple of days. It could very well be the Tribe's first sellout since Opening day.
And I get to be there!  I'll be attending the game, courtesy of a seat in the Tribe Social Deck (i.e. the "press box" where bloggers can drink beer and cheer). Out of courtesy to my home-state team I've tended to at least mildly cheer for the Tribe every time I've gone to Jacobs/Progressive Field, but I'm not sure I'll be doing that on Sunday.  Not sure most Indians fans will be able to either. History > whatever it is the Indians are doing this season.
I'm having a hard time imagining that Strasburg can do anything to top last night's performance, but with the Indians' lineup, all things are possible.