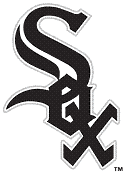 Buster Olney passes along word that the White Sox have told "multiple executives" that they are "open for business" and are ready to deal anyone and everyone.
That includes Paul Konerko, Olney says, and certainly includes the players that have already been mentioned as possible trade chits in the past few weeks, such as A.J. Pierzynski, Mark Buehrle, Bobby Jenks, J.J. Putz and others.
The Sox had better hurry on Pierzynski and Buehrle, though: the former achieved ten-and-five status in a week, and the latter does so on July 6th, meaning either of them can block trades after that. Konerko has been a ten and five guy forever, but (a) he's a free-agent-to-be; and (b) you have to wonder if he wouldn't want to be part of a winner since he's likely moving on anyway.