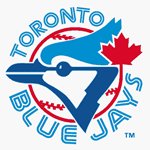 There's a chilling little story coming out of Toronto as Mike
Wilner, who covers the Blue Jays for Toronto's The Fan 590-AM, was suspended for the team's weekend series against the Yankees following a confrontation with Jays manager Cito
Gaston last week.  The "brief but tense" exchange happened on Wednesday, when Wilner asked Gaston about his bullpen usage. The reason his suspension is chilling is because both the Blue Jays and the radio station are owned by Rogers Communications.
Did someone at the team complain to Rogers execs about Wilner's questioning of Gaston, leading to his suspension? That's what the sources to the various reports of the event are suggesting. Though it would be strange if Wednesday's thing — which most reports I've read described as a bit tense, but nothing crazy — was the kicker, as Wilner has been highly critical and often downright hostile to Gaston in the past. Indeed, earlier this season he either felt the need or was forced to apologize to Gaston on his blog for his sharp comments relating to Lyle Overbay.
I don't know what happened behind the scenes here, but I hope that neither the the Jays nor Gaston had anything to do with this. Sure, no one likes to be criticized, but you gotta have a thicker skin about this stuff, and going after the media like this makes you look really bad.
Same goes for Rogers too, who I hope would realize that a conglomerate can't expect its media holdings to have any credibility if they are punished for criticizing the sports teams they are tasked with covering. A certain decorum can be expected, sure, but if your media guys can't ask tough questions, they're basically a glorified P.R. department, aren't they?
Now, let me give you a piece of mind about Bill Cosby, Jerry Seinfeld, Jay Leno, Bob Costas and the entire cast of "The Office" . . .