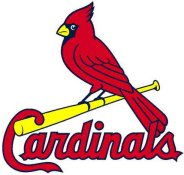 According to Derrick Goold of the St. Louis Post-Dispatch, the Cardinals have signed outfielder Randy Winn. He is expected to be in uniform for Saturday's game against the Brewers.
Winn, who turns 36 next week, was designated for assignment by the Yankees last month after batting .213/.300/.295 with one home run and eight RBI over 61 at-bats. The addition of Winn comes just days after calling up Aaron Miles from the minor leagues. And you know what that means. Gary Matthews Jr. can't be far behind. I kid, I kid. Winn probably doesn't have much left in the tank, but he could benefit with a switch back to the National League style of play.
In order to make space for Winn on the 25-man roster, the Cardinals optioned outfielder Jon Jay to Triple-A Memphis. Kyle Lohse was transferred from the 15-day disabled list to the 60-day disabled list to create an opening on the 40-man.