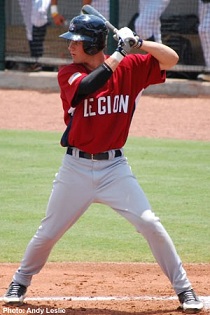 Actually, what he said about his prized client was "no baseball person in his right mind will have the guy catch." Which seems strange considering Harper himself is on record as saying he wants to catch and every team would value his bat way higher as a catcher than they would elsewhere (even though his power would play anywhere).
I don't see how you don't at least start the guy as a catcher if you're the Nationals. That is what will provide the team the most value, certainly, both for what he is and because it is much easier to fill holes elsewhere than at catcher. Indeed, one of the non-catching positions most commonly cited as a potential destination for Harper is third base, and the Nats are already set there with Mr. Zimmerman, thank you very much.
All I can think that's animating Boras here is the history of catchers having a longer road to get to the majors and the fact that the tools of ignorance lead to more wear and tear than other positions.  The former consideration would potentially put off free agency for Harper. The latter would make free agency a less-valuable proposition.
But those aren't the Nationals' problems, so maybe Boras should change his phrasing from "no team in its right mind will put Harper at catcher" to "no agent in his right mind would want Harper to play catcher."