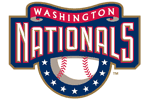 UPDATE: Yep, didn't matter. The Nationals defeated the Padres 5-3 on Friday night. Nationals manager Jim Riggleman told Corey Brock of MLB.com that he sympathized with Bud Black's mistake:
"It's my nightmare, Casey Stengel's nightmare, it's the future managers
of the world's nightmare. I know I look at it 10 times. I've had our
coaches look over it, over and over," Riggleman said. "I shouldn't speak
for Buddy. He is first-class. He brought to the attention of the
umpire. … Just for the sake of our ballclub. We protested."
Friday, 11:46 PM: Here's something you see just about never. According to Ben Goessling of MASNSports.com, the Nationals played Friday night's game under protest because the Padres listed Adam
Russell as the starting pitcher on the lineup card instead
of Clayton Richard.
Seriously. The same Adam Russell that was sent to minor leagues earlier in the day. The same Adam Russell that has 43 major league appearances, but no starts. I could understand Bud Black writing Kevin Correia, maybe Jake Peavy if he was feeling nostalgic, but Russell? Crazy.
Anyway, I don't have a rulebook in front of me, but Goessling lays out the grounds of the Nationals' protest like this:
The official MLB rules that govern what happened are Nos. 3.05 and 4.01;
3.05 says an improper pitcher becomes legal if he is permitted to
pitch, which is why the Nationals had to protest before Richard threw
his first pitch on Friday night. But rule 4.01 says teams should not be
"trapped" by a mistake that was obvious to everyone and can be
corrected.
Protests happen all the time — and this one was accepted by the umpires — but one hasn't been upheld since 1986 when it was determined that a game between the Pirates and Cardinals was improperly called due to rain. In the end, it seems like a pretty honest mistake. And if the Nationals win, which they are doing right now, 4-2 in the 8th, it won't matter.