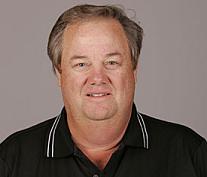 Yesterday I presumed, based on some comments from Bob Watson, that umpire Joe West was going to get disciplined over his recent antics.  Last night Jeff Passan of Yahoo! confirmed it. West might even get suspended:
A source said the league plans to suspend or fine West, one of its
most tenured umpires, after he solicited reporters this week to talk
about the controversy he created in April when he called the New York
Yankees and Boston Red Sox "pathetic and embarrassing" because of their
long game times.

Between West dredging up a subject MLB was peeved he addressed in
public in the first place, and the fallout from his ejections of Chicago
White Sox manager Ozzie Guillen and pitcher Mark Buehrle on Wednesday,
his behavior reached a tipping point for baseball officials. MLB
reprimanded West during a phone conversation Thursday and will continue
to consult with the World Umpires Assocation – of which West is
president – to determine the severity of his punishment.
I would have hoped that the "tipping point" would have come before the whole deal about West having his publicist solicit the media — he'd already done enough in my mind — but whatever it took Major League Baseball to get on this case, good for them finally getting on it.  Couldn't happen to a nicer guy.