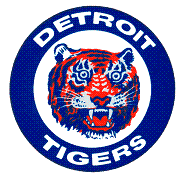 Yesterday's Ray-stung-by-ray story had every internet jokester wondering how that would work if the guy played for, say, the Tigers or the Pirates.  Today the Orange County Register's Sam Miller tries to approach the question objectively by ranking the mascots by threat level.
Sam's best line comes when noting that the Mets — short for "Metropolitans" or, in other words, "a person from New York" — aren't that threatening:
If you've been to Brooklyn lately, though, you know there's nothing
scary about it — there's no crime, everybody's a hipster, and thanks to
Bloomberg there's not even any second-hand smoke or transfats to
threaten you.
When guys from Orange County, California can call out the poseur Brooklynites (and there's a photo!), you know your race has run.  Time to find somewhere else to live, hipsters!
And for the record, while there is no major league team where I live, we do have the Buckeyes, which are poisonous nuts. We scoff at ray attacks.