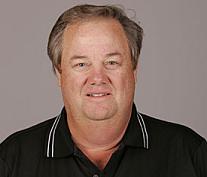 ESPN Boston's Gordon Edes reports that Cowboy Joe West — late of his "if you think I can't be an even bigger embarrassment than I already am then you seriously understimate me" tour of the Cleveland-Chisox series, will be working the Red Sox-Royals series in Fenway Park this weekend.  This a month after he called the Red Sox and Yankees "pathetic" and "embarrassing" due to their pace of play.
Usually you don't know where umps will be before the games, but we know about West, Edes reports, because "a publicist who lists West as one of his clients and
said that West is 'available for media interviews and guest
appearances'" in Boston this weekend.
An umpire with a publicist?  Methinks that Ozzie Guillen's claim that West wants to make himself the show has more than a little truth to it.