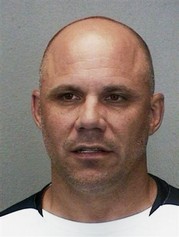 The wrongful death lawsuit brought against Jim Leyritz in connection with a drunken driving manslaughter crash in December 2007 was settled Tuesday, with the vicim's family receiving $250,000 from the former major leaguer's insurance company.
A DUI manslaughter trial is scheduled to start later this year for Leyritz. His attorney, John Richards, says the lawsuit settlement isn't an admission of guilt and that the former major leaguer maintains his innocence.
Police say Leyritz was drunk at the time of the accident, with a blood-alcohol level of 0.14 measured a couple of hours after the crash. However, the prosecution will claim that the Fredia Veitch, who died in the collision, was also under the influence and that the crash wasn't Leyritz's fault.