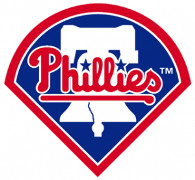 One of HBT's Philadelphia operatives sent me an email over the weekend to tell me that he saw a t-shirt at Citizens Bank Park on Friday night which read as follows:
We have:
Not sure if it said "resistance is futile" or anything else clever on the bottom, but I'm not sure it needed to. By far the best t-shirt I've heard of at a ballpark this year.  It's so full of win that I'd wear it despite the fact that I'm a Braves guy.
UPDATE:  I'm told that the shirt is the product of Zoo With Roy and can be purchased here. Hats off, ZWR. Awesome shirt.