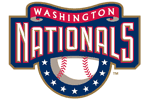 Listen, Mr. Lerner, the players have their jobs and you have yours, so let's make a deal: they will refrain from pretending to swim in your giant piles of cash if you refrain from shagging fly balls in their outfield, OK?
Nationals principal owner Mark Lerner received a couple of stitches on
the bridge of his nose after trying to catch a fly ball during batting
practice at Nationals Park on Thursday afternoon.

Lerner, who is known to sometimes shag fly balls in full uniform, was
blinded by the sun just as he was trying to catch the ball. It ended up
hitting the frame of his glasses, cutting the bridge of his nose. Lerner
immediately received medical attention. The injury is not considered
serious.
The guy is a gazillionaire owner of a baseball team and he can't afford rec specs?