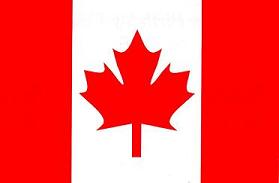 Baseball and immigration: it's not just about Arizona anymore!
The MLB Players Association sent a memo — marked urgent — to all player agents yesterday, warning those who represent non-Canadian players who have a past criminal record, that, "Under
Canadian immigration laws, individuals who are not Canadian citizens
may be detained at the border and, in certain cases may not be permitted
to enter Canada at all, if they have any sort of past criminal record."
This has always been Canadian law, but according to the memo "Canadian authorities have stepped up enforcement of these laws, resulting in several non-Canadian players traveling to Toronto with
their teams being detained at the border because of a past criminal record." The memo doesn't say who was detained.
It goes on:
Even an arrest, conviction or suspended sentence many years ago for a minor crime, or a juvenile offense, can result in a border detention and investigation to determine whether a player can be permitted to enter Canada, if the appropriate entry permit has not been obtained in
advance.
Apparently there is a disclosure form which people with criminal records coming into Canada can fill out which allows entry. Which leads to what I think is the most interesting line in the memo:
Disclosure of past criminal records can have potential employment ramifications for players, so you should advise players with such issues
to contact the Players Association for advice before disclosing any past criminal record to anyone else, including their traveling secretary or
any other club official.
I'm struggling to think of a situation in which Canadian border patrol employees would be aware of a player with a record while the team is not.  Do teams do background checks?  Are there disgruntled childhood friends of players ratting out old vandalism charges to Canadian immigration officials? If a guy has been with, say, the Red Sox for six or seven years and the team doesn't know about something in his past, how could anyone else?
Oh well, such sticky situations is why these guys have a union. And either way, I suppose it will be a lot of fun to be a traveling secretary for the next few weeks. ("Wait, you did what?  Convicted or just charged?  Man, this is gonna be a lot of paperwork . . .")