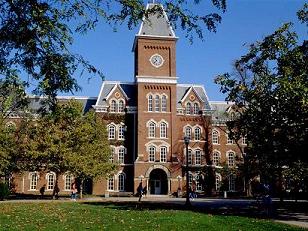 As evidenced by the deconstruction of the limping and wounded New York Yankees last night, the Tampa Bay Rays have taken their place as the new beasts of the AL East.  And, even though the delivery was muddled and aggravating, Chris Berman and Rick Sutcliffe's multiple mentions of the Rays' arrival as the new class of baseball and their all-around excellence last night were well-taken.
Yahoo!'s Jeff Passan has a much more lucid take on the same subject this morning, and Joe Maddon had something interesting to say about the well-rounded nature of his Rays' squad:
"It's more of the liberal arts form of playing baseball," Maddon said.
"It's not just about power or just about speed. You really want to be
able to do all those different things. I want us to be able to play
every component of the game well. That's what we preach."
Liberal arts baseball. As a liberal arts undergard I like it! Beats those "Renaissance man" cliches anyway. It's something all of us liberal arts people can all be proud of.
That is, at least until the Rays wake up one day, realize that they have no marketable skills and apply to law school.