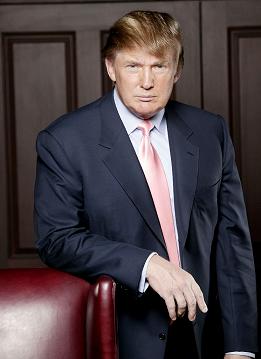 Former Mets GM and current Sirius/XM radio host Jim Duquette tweeted something that caught my eye a few minutes ago:

Major League Scout – "Hearing more managerial
changes by the end of the month. Could be up to 10 changes by the end of
the season."
Ten?  Really?  My reaction was the same as Duquette's: Wow.  Duquette thinks that 3-5 firings by the end of the season is more reasonable. I think he's right.
But just for fun, here's my list of guys who, based on my gut, a hunch and some moderately informed approximatin' have a decent-to-certain chance to find themselves out of a job come this fall, for whatever reason. Note: I'm being intentionally bearish on many of these guys just to see if I can get to ten:
Cito Gaston of the Blue Jays: Maybe he won't be fired given how good the team is going, but there have been multiple indications that he's going to retire after this season and that the team is just fine with that. Maybe everyone changes their mind about it if things continue to go well, though;
Dave Trembley of the Orioles: I was actually surprised he outlasted Trey Hillman;
Bob Geren of the Athletics: This is probably a longshot, but there was talk about it last year and things aren't substantially better this year. The A's tend not to make moves just to make moves;
Fredi Gonzalez of the Marlins: Matthew is going to have more on him at around 6PM Eastern, but for now it's worth noting that he was on thin ice last winter. Can the Hanley Ramirez Hullabaloo work to his political advantage?
Jerry Manuel of the Mets: The Mets are obviously in dire shape. I mean really, they have the same record as the Red Sox for crying out loud!
Bobby Cox of the Braves: This is a retirement, not a firing obviously. Although if Nate McClouth and Melky Cabrera don't start hitting Cox may end the season in handcuffs after he murders them both;
Lou Piniella of the Cubs: I think Sweet Lou will be allowed to see the season through and then retire.
John Russell of the Pirates: He hasn't done anything offensive to baseball and nature or anything, but the Pirates may be operating their franchise under numerology principles. Since Jim Leyland left, they've had managers serve for two, four, and five years each. If they fire Russell, they'll have a three to complete the set.
Ken Macha of the Brewers: It's getting ugly in Milwaukee. And, as I mentioned yesterday, this is a team that fired their manager just before the playoffs.
Joe Torre of the Dodgers: This is all a function of how much of a headache he really gets on the behind the scenes stuff.  For all that gets written about it, I don't think anyone besides Torre knows if he'll come back for more. And even he may not know yet.
A.J. Hinch of the Diamondbacks: The bullpen is bad and you can only fire so many players. In a lot of ways Hinch's hiring was a grand experiment. That experiment appears to be failing.
That makes 11, although (a) some of those are long shots; and (b) Gaston, Cox, Torre, Piniella and Torre wouldn't be firings, technically speaking.
So, six firings. Seem reasonable to you?