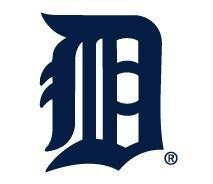 The Tigers rallied from a 6-1 fifth-inning deficit on Saturday night to capture a 7-6 extra-innings victory from the Red Sox.  It was all capped off by fill-in second baseman Ramon Santiago, who drew a bases-loaded walk in the bottom of the 12th inning off Boston reliever Ramon Ramirez.  In all the excitement, Santiago almost forgot to trot down the line and touch first base:
"In all of my career, I've never been a part of anything like that, but
the guys were all telling me to go," Santiago said. "It's one of those
things you learn, I guess."

The Red Sox threatened with runners in scoring position in both the 10th and 11th innings, but Detroit setup man Joel Zumaya powered his way through both jams.  Magglio Ordonez opened the 12th frame with a single, Brennan Boesch added a single in the next at-bat, and, two batters later, Brandon Inge drew a walk to bring Santiago to the plate.
Boston is now 19-18 on the season, 6.5 games back of the Rays in the American League East.  The Tigers are 21-16 and are keeping pace with the Twins in the American League Central.