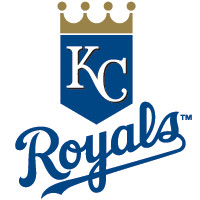 The dreaded vote of confidence. Trey Hillman got it just this past Monday when his GM, Dayton Moore, said this:
I think Trey's done a terrific job . . . Trey is a tremendous leader. Somebody who is very consistent with who is he is day in and day out.
He's exactly what our organization needs at this point in time.
I suppose technically speaking Monday was a different point in time than yesterday morning, so maybe things radically changed in Dayton Moore's mind in the interim. I just kind of doubt it, though.  Something else is going on. Sam Mellinger of the Kansas City Star says this was Moore's decision, but really, it sounds to me like this was simply a matter of Moore being ordered to fire Hillman by the team's owner, David Glass.
But let's assume for a moment that Mellinger is right, and Moore did make the ultimate decision to fire Hillman. If so, what does that say about him as a general manager that his mind was changed so quickly and radically? That his words and deeds seem to have such a disconnect?  If his take on such important matters changes like the breeze, what confidence can Royals' fans have in the players Moore drafts or the people he hires? Maybe they're great on Monday but terrible by the end of the week too.
Alternatively, if I'm right and it was really David Glass who demanded that Hillman go, what does it say about Moore's job security that he was allowed to put himself so far out there in defense of his manager, only to have the rug pulled out by ownership three days later?  If the owner isn't going to let the GM make the call on these things, how much longer can we expect the GM to keep his own job?
To be honest, I kind of hope Glass is the one making the moves here, with all of the implications that entails. For starters, Hillman needed to be fired, no matter who did it.  Sure, he had little to work with in Kansas City,
but he likewise did
little to suggest that he would have been the right guy for the job if
he had.  He showed no ability to connect with his players — famously
alienating them during his first spring training game when he berated
them on the field in front of the fans and everyone — and perplexing
everyone else. He also very likely burned out Gil Meche's arm and had a
habit of penciling in lineups that, for all of their creativity, didn't
seem to have winning baseball games as their top priority.  I was cautiously optimistic about his chances when he was hired, but events proved that he just wasn't the right guy for the job.
Second, if this all serves as a harbinger for Dayton Moore's departure, all the better. Moore is a nice man. He was a fine assistant in Atlanta. He's done nothing, however, to make the Royals better, and in many ways they're worse off now than when he took over from previous GM Allard Baird.  Zack Greinke and Billy Butler are Baird guys. They're also just about the only two decent players on the team. Everyone else is more or less a Moore product, and the team is presently older, more expensive and above all worse than it was just three years ago.
The ideal situation for this Royals team is for Ned Yost to play out the string as manager this year, while David Glass quietly and deliberately searches for a new general manager to take over after the season (ideally one could take over before the draft, but it's too late for that now).  At that point Yost is thanked for his service and given a roving coaching job or a nice assistant to the whoever position, and the new GM can pick his own manager.
Yes, that was kind of what happened when Moore and Hillman were hired, and no, I don't have a ton of confidence that Glass is capable of choosing the right guy for the GM's chair, but there's really no hope for this team unless they start all over again. Maybe Hillman's firing — maybe at Glass' direction — is evidence that process is getting underway.