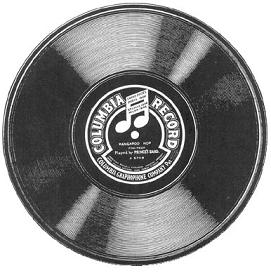 I'm partial to some nice organ music at the ballpark, but I realize that's quickly going the way of the dodo. Nowadays you whippersnappers like your bebop and "rock and roll" and all of that noise. In the unlikely event that God and fate keep you from becoming juvenile delinquents as a result of listening to that devil's music, I suppose it's well and good.
So these days the ballplayers have their theme music.  This AP story notes that this season a number of guys — including Mark Teahen, Troy Tulowitzki, Nick Johnson and Cameron
Maybin — have gone the ironic route, playing Justin Bieber and Miley Cyrus songs as they come to bat.  That's the kind of thing that's good for a chuckle at first, but like the "Atari" shirt you wore to that college party back in 1992 and your brief love affair with swing music in 1997, it's the kind of thing that wears out fast. Such is the nature of irony.
But it has brought the subject of walkup music back to my attention.  It's always a fun bar conversation: if you were a major league hitter — or a big time closer — what song would you come out to?  It's a tougher subject than you might think. Sure, Roger Daltry's yell from "Won't Get Fooled Again" seems awesome, but when you figure that you're gonna strikeout or hit a weak dribbler six or seven out of every ten times at bat you can imagine that the fiery inspiration of it all may soon hang like an albatross around your neck.  And that's before you even get into the "aw, crap, they use it on "CSI" now, so it's played-out" factor of it all.
Maybe something steady and driving is better than all that catharsis. "Walk the Line" may work, but you risk being called out as a hipster for such an obvious choice.  Maybe something that burns more than rocks like, say, the intro to "Sweet Emotion" or whatever the hell that Alan Parsons Project song was that the Chicago Bulls used to use.  All have their good points, all have their flaws. I'm not decided on what I'd use. I'm kind of partial to the keyboard intro to "What'd I say" by Ray Charles, but my mind changes on this subject quite frequently.  I was particularly inspired by Chris Carter's use of Hulk Hogan's old theme, "Real American," during his debut with the Mets the other night.  Wrestlers always got that stuff right.
I'm gonna throw it open. Tell me in the comments: if you're a ballplayer what's your walkup and/or coming out of the bullpen to lock down a save music?  And no, you can't use "Grab them Cakes."  I'm reserving the rights to use that one for myself.