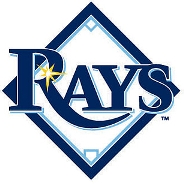 Rosenthal's latest is a pretty by-the-numbers "oh, those poor Rays, winning ballgames but not drawing fans" thing. Until the end, anyway, which is when you can tell the exact moment he took a slug from that bottle of Old Uncle Jeb's Small Batch Crazy Sauce:
Here's a thought: Contraction. Not of markets, per se, though
unfortunately that would happen.

Of ownerships.

Such
a concept is sheer fantasy, highly impractical, unlikely to ever draw
commissioner Bud Selig's support. But just think: If the Rays
played in Pittsburgh, they would pack PNC Park. If they played in
Kansas City, they would fill Kauffman Stadium.

So, stick the
Rays in Pittsburgh. Stick the A's in Kansas City (for old time's sake)
and leave the Bay Area for the whiny Giants.

Voila!

Instant
management upgrades for the Pirates and Royals. Twenty-eight teams,
less revenue sharing, a greater slice of the pie for all.
I'm not going to slam Rosenthal over all of this because on the most basic level I don't think he's serious about it. He makes the points that must be made about the state of the Rays' franchise, but the contraction plan is kinda nuts and I'll bet he'd freely admit that. He just wants to get people talking, and I have no problem with that.  In this way it's much like his realignment proposal from back in February. It's much like a lot of what I write too.
But apart from their audaciousness, Rosenthal's posts have something else in common: they're solutions in search of a problem.  Or at least in search of a problem large enough that it calls for such radical solutions (though it should be noted, Rosenthal obviously thinks otherwise).
Yes, the Rays have trouble drawing, and yes, that makes it harder for them, but (a) as Rosenthal himself notes, their TV ratings are improving (and TV ratings are where the real money is); and (b) it's obviously not impacting how they're doing on the field.  No, the Rays are never going to be on an equal financial footing with the Yankees. But no one else is either and baseball seems to be getting along just fine. Competitively speaking they're doing quite fine, thank you.
It may not make for a big sexy column about contraction or realignment or whatever, but the work to be done to address these problems comes around the edges of the game with revenue sharing and things of that nature.  Not blowing up baseball in Pittsburgh and Kansas City.