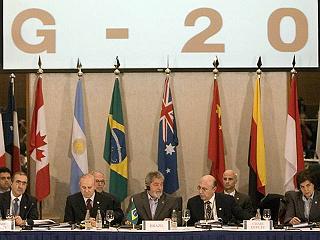 There have been rumblings about this since February, but there will be an announcement later today in which the Jays-Phillies series currently scheduled for June 25-27th in Toronto will be moved to Citizens Bank Park in Philly due to interference from the G-20 summit, which is also scheduled in Toronto for that time.
The technical effect: the Phillies will be the visiting team in their own home park, and the designated hitter will be used.
The practical effect: The Phillies get three extra home games this year and Toronto fans don't get to see the return of Roy Halladay, which many people had been looking forward to.
This, as the poets like to say, sucks.  Still, it will only "totally suck" if either the Jays or someone in the NL East besides the Phillies finishes one game out of a playoff spot.  Otherwise, everyone will survive, I presume.
One question I presume many will be asking is why Philly? Why not put it in a neutral location, or try to make some event out of it by, say, putting it in Puerto Rico or in the Grand Canyon or something?
My response to that is that baseball (a) wants to maximize revenue, and that while some promotion might be fun, it's not money-in-the-bank like 40,000+ people buying beer in Philly is; and (b) those neutral site games baseball put in Milwaukee a few years ago due to early-season snowouts and hurricanes and stuff were criticized for being antiseptic and rather joyless games, devoid of any real roaring crowd.
I'd still prefer the powers that be to try and find some way to keep the game in Toronto, but seeing as though that's apparently impossible, Philly is the best that can be done. I mean, at least in Philly one side is getting cheered, and that kind of matters.