This is not a political or legal blog, so I will  keep my opinions about Elena Kagan's fitness as a Justice to myself. But I
at least figured that all of you should know that this is a picture of the person who will most likely be the next Justice of the United States Supreme Court: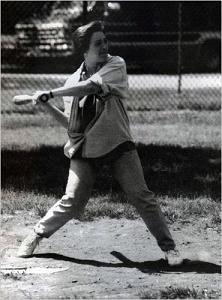 Word on the street is that Kagan is a Mets fan. If she still has that swing after all these years she'd probably make a more useful Mets player than Gary Matthews, Jr.