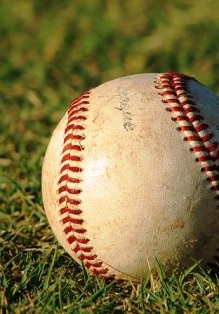 For as much as we all love baseball, we sometimes take it for granted, overlooking its beauties and its wonders.
I received an email just after midnight that reminded me why I love this game so much, and I feel obligated to share it with you.  It's long, but I encourage you to read it all.
————————————————–
Dear Craig,
My name is Rolf and I was born and raised in Antwerp, Belgium. Indeed, Europe, where football – the kind in which you can actually use your foot – reigns supreme and few have ever heard of baseball. I can't say I was any different. Even if I vaguely realized there was a sport in which men try to hit a ball with a stick, I can't say I ever actually watched or showed any interest in baseball.
Until I was about twenty years old. I took a road trip along the East coast during summer holidays, and it was obviously impossible not to get into contact with the sport as it dominated the headlines and tv channels. I was strangely fascinated by the weird, almost sacral nature of the progressions through  which baseball players went as they tried to hit that ball.
A prototypical child of my generation, I bought a computer game, called MVP baseball. I didn't know the rules of the game, I didn't know any players, I just knew I had to hit the ball with the stick – which, I soon learned, was called a bat. Here was a European kid, playing baseball on his pc. And something just felt right about it – the strategy of it, the patience it required, the jubilance as I hit one out of the park. Yes, it was MVP baseball that got me hooked on baseball.
I started surfing the internet and the very first site that got my attention was yours. Circling the bases, as it was called then, gave me an insight into the game that – unlike Americans who grow up with the game ingrained in their DNA – very few Europeans grasp and understand. I started to learn that baseball was more than just another game, more than just a sport. In my mind, it came to symbolize the U.S. itself.
Yet I'd never actually seen a baseball game. Of course, I watch the daily recaps, keep up to speed with what's going on… But for lack of a credit card and living in the GMT+1 time zone, I never got to see an entire game. Never mind a live one.
Until this Wednesday . . .

Staying in Washington for a week,  I bought myself a ticket to watch the
Braves take on the Nationals. Obviously, having been an avid lurker at
your blog for a while now, I know more about the Braves than perhaps any
other man born in Antwerp, Belgium. I was psyched to go see the
phenomenon Jason Heyward in person, to see Tommy Hanson pitch and to
watch the Hall of Famer Chipper Jones. More than anything, though, I was
excited to go to my very first baseball game.
It was everything I could've hoped for and more.  In the very first at
bat of baseball I ever saw, Luis Atilano threw four straight balls and
walked Nate McLouth. Undoubtedly cocky because of his easy trip to
first, nimble Nate attempted to steal second and was thrown out by 38
year old Ivan Rodriguez – another Hall of Famer who, on my behalf I like
to believe, flashed a little of his former brilliance in this game by
also hitting a double and knocking in a run.
In the bottom of the first – still the very first inning I ever saw –
Nyjer Morgan hit a ground field double a few yards to my left, as I was
seated right next to the foul pole in left field. The Nationals followed
that up by a perfect sacrifice bunt and a deep sacrifice fly. Pretty
neat for my first inning, I thought to myself. In the second, Atilano
immediately walked another batter. It came back to bite him in the ass
when Omar Infante followed that up with the first home run I ever saw.
As it comfortably cleared the wall and landed in the bull pen, I felt a
rush that took me back to the first home run I hit on that video game…
Only better, more real and infinitely more exciting. I might as well
have hit it myself. They say chicks dig the long ball, but at that
moment I was kinda digging it myself as well.
Basically, I had already seen everything I could've hoped for in the two
first innings of my life. In the bottom of the second, Ryan Zimmerman
was up to bat. He fell behind early and Hanson challenged him with a
fastball. He hit it a real long way, about 370 feet, but he didn't even
stop to see where it was gonna land as it was obviously going to hook
foul. In left field. Where I was sitting.
As that ball was heading straight towards me, the world seemed to
momentarily stop spinning. The woman in front of me stated the obvious
and shouted it was heading our way. It's hard to describe what I felt at
that moment, but I'm pretty sure I thought… I'm gonna catch a foul ball
in the very first game I've ever been to. To be honest, it felt a bit
like destiny.
But life just isn't like that, so about two feet before it was gonna
land in my palm, it hooked further left and fell on the steps beside me.
The guy behind me, literally the seat behind me, reached down and
grabbed it a fraction of a second before it would've found its home with
me. I'm sure you can guess which word shot through my head at that
moment.
Somewhere in Washington, a guy now has a Ryan Zimmerman baseball and I'm
sure it means something to him. But I'm pretty sure it won't mean as
much as it would've to me. But such is life, I guess, missed chances
aplenty.
The game had five lead changes in all and eventually went to extra
innings, in which the Braves pulled it out with some small ball. Just
another game to pretty much everyone in the stadium, I'm sure, perhaps
one of the better ones they saw in a while. For me though, this game was
everything and more.
But it wasn't just the game. It was people laughing and drinking with
their family and friends. Braves and Nats fans needling each other in
jest with every lead change without the need for riot police. A nice
night out under the darkening Washington sky. A father with his four
year old daughter. A beer and a hot dog. Maybe some ice cream around the
7th. It even was the silly President's race.
There is not a single sport in Europe which comes even close to that
experience. Up until now I always did get the appeal of baseball on a
rational level, I guess, the lure of the balls and the bases and the
meticulously cut grass and the diamond. I did find it a pretty neat
sport. But it wasn't until Wednesday that I experienced the poetry of
the battle between a pitcher and a batter. Only on Wednesday did I truly
fall in love with the game.
Unfortunately, I am to return to Antwerp, Belgium pretty soon. There's
no baseball there, not on television and certainly not on the field. To
be honest, I'm pretty disappointed in the man up above right now for
having me fall to earth on the wrong side of the Atlantic. But I'll be
back, some day, and I will see another game. And you can be sure I will
grab that foul ball next time.
Best regards from a fellow baseball fan,
And do keep up the good work,
Rolf