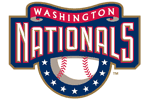 Jon Heyman of SI.com provides an interesting wrinkle on the Bryce Harper-Nationals connection, as the club is working to sign College of Southern Nevada coach Tim Chambers as an "associate scout."
Nationals assistant general manager Roy Clark insists that the potential hiring is unrelated to Harper, pointing out that he previously employed Chambers when he worked with the Braves organization.
"I promise you, I never heard of Harper when I hired (Chambers) 10 years
ago."
It's an interesting note, but I was pretty confident the Nationals were going to select Harper with the No. 1 pick approximately 30 seconds before reading this article.
As you recall, just yesterday a "source" told Heyman that Harper — who is currently being "advised" by Scott Boras — will seek to break the record $15.67 million bonus the Nationals gave to Stephen Strasburg last year.