F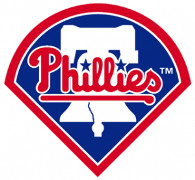 or the second day in a row a fan has run onto the field in Philadelphia. This time it was in the ninth inning of the just-completed Phillies-Cardinals game.  The man hopped the outfield wall, ran on the warning track and was apprehended without incident.
And without tasers, I feel obligated to add.  Which is probably disappointing to everyone in the "you deserve what you get when you run onto the field" camp from today's mega-thread. But that's what happens when you treat perpetrators on a case-by-case basis and try to detain them rather than assume everyone who runs onto the field is a terrorist and try to get your pound of flesh.
In other news, I suspect that the Phillies will now commence a Level One review of their alcohol sales policy, because things are really getting out of hand in Citizens Bank Ballpark.