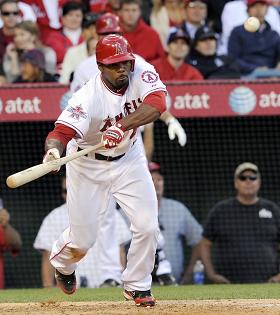 "It was a bad baseball play that happened to work out. I
don't want to say it was bush league. But you never see that.
Ninety-nine percent of hitters in that situation would rather win the
game with a hit, not a bunt.

"It was a stupid play that just
happened to work."
Indians reliever Chris Perez, commenting on Howie Kendrick's game-winning bunt from yesterday's game, while seemingly being unaware that all is fair in love, war and baseball.
Was the bunt the best tactical decision in the world? Nah. But it freakin' worked, it was exciting as all hell to watch and Perez's "I don't want to call it bush league but I'm basically calling it bush league" jive looks even worse today than the Indians poor defensive alignment before the play did.