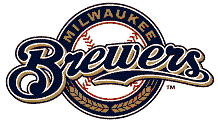 They're underway with their nooner in Milwaukee, and it's worth noting a couple of things:
The roof is open despite the fact that the game time temperature is 55 degrees. MLB.com's Adam McCalvy thinks it may be the coldest it's ever been for the start of a game. He was going to say more about the weather, but that's not baseball-related and I'm sure he doesn't want to wind up in an MLB.com gulag;
This is Bob Uecker's last broadcast before his surgery tomorrow, so if you have MLB.tv's radio feed thingie or are in the Milwaukee listening area, it's definitely worth tuning in to send him off with a big audience.
By the way, the Pirates have jumped out in front with a two-run homer from Andy LaRoche.