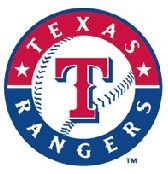 Jarrod Saltalamacchia and Taylor Teagarden began the season sharing the catching position in the major leagues. Now they'll do it again with Triple-A Oklahoma City, according to T.R. Sullivan of MLB.com.
It's quite a surprising change of course, but now Max Ramirez will share catching duties with Matt Treanor for the time being. The move enables Saltalamacchia to stay down in the minor leagues for at least 10 days, unofficially extending what was already a minor league rehab assignment. 
"We've been struggling at the catching position in the early going,"
Rangers general manager Jon Daniels said. "We want to give Taylor an
opportunity to go down and get right. With Jarrod, he's felt good the
last few days. We just want to see him go and play … get consistent
playing time, consistent repetitions, play regularly; also with the
mindset not to worry if today is the day he's coming back. Free him up
to go down and play regularly and not worry about anything."
Saltalamacchia was placed on the disabled list on April 8 due to tightness in his upper back and left shoulder, but has been progressing well in his rehab. Teagarden, meanwhile, was in a deep funk at the plate, managing just one hit over his first 27 at-bats this season.