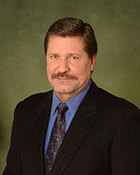 Yes, you read that correctly.
Former major league manager and current Rays color analyst Kevin Kennedy was one of eight passengers who helped subdue a man who threatened to blow up an airplane druing a red-eye flight from Los Angeles to Florida early Friday morning.
Kennedy described the experience to Marc Topkin of the St. Petersburg Times.
"When I stood up, he kind of stared me down," Kennedy said. "I was in
(seat) 2c, so I was in first class, probably four feet from him.  He
kind of stared me down, that's when he said, 'I'm gonna blow this
up, you're all going to hell with me.' He threw water at me. Within five
seconds, we charged him and took him out."
Can't top that.