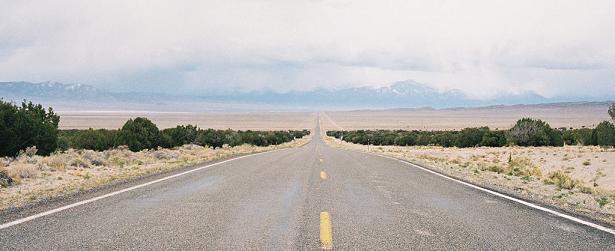 There's someone who does the whole visit-all-30-parks-road trip every year, but (a) I never get tired of hearing about it; (b) I never stop being jealous; and (c) I always root for the guy(s) to finish, whether or not they've given themselves a time limit.
The latest is Navin Vaswani, a journalist/blogger who is chronicling his trip in The Globe And Mail. So far he's made it to Toronto, Detroit, Cleveland, Pittsburgh, and both New York
parks. He hits Fenway tomorrow and then points south and west.  I'll be following his progress, and you should too because these kinds of things are fun.
Whenever I see this I like to drag out my proposal from a couple of years ago: a road trip show akin to Anthony Bourdain's "No Reservations" but for baseball.
The premise: a half hour travel show in the host hits up a Major League city for a weekend in an effort to convey the
history, flavor, and general milieu of a given team, its park, its fans,
and its city. He meets up with a couple of knowledgeable locals, goes to a couple of games, hits a couple of loyalist bars, stores or a museum or two and gives viewers a
taste of what it means to be, say, a Brewers fan. Or a Dodgers fan. Or whatever.
I figure you have at least 40 ready-made shows there once you do all the Major League teams, a trip to Cooperstown, the All-Star Game, some select minor league parks, and some side trips to Mexico, the Dominican Republic and Japan and stuff.
If only I knew someone at a network who could get this sort of thing off the ground . . .