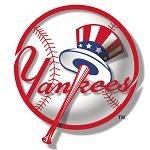 It's always a hot ticket when the Yankees come to town, so you'd understand if teams, say, raised the prices a bit to buy tickets for the matchup. Supply and demand and all of that, right? But what the Dodgers and Mets (and others) do leaves a bad taste in my mouth.
Consumerist passes along word that both teams are forcing fans to buy tickets in blocks rather than individually. The Mets are making you buy five tickets to the Yankees game and are not offering them individually, at least for now. The Dodgers, in contrast, are making you buy a seven-game plan if you want to buy any tickets to the three-game Yankees series.
I don't believe that the Mets and Dodgers are alone in this, actually. The Braves did this with the Red Sox once and may still do so. Someone told me that the Phillies have done this as well. Indeed, there are probably countless examples of these sorts of tying schemes for high profile events. Maybe the most prominent example of this is that season ticket purchasers of every NFL team are forced to buy seats for preseason games which are (a) boring; and (b) even more meaningless than spring training games in many respects.
I guess I understand, but I really don't like it. This is an emotional as opposed to an economic reaction, but I'd rather that the teams just charged what the market would bear for the hot seats and sell them individually.