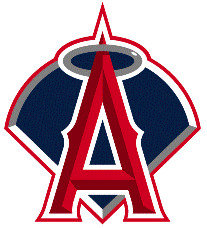 Angels general manager Tony Reagins was asked about his catching surplus by Mark Saxon of ESPNLosAngeles.com and he didn't shoot down the possibility of making a trade:
"You never close your mind to any potential deal that will make you
better," Angels general manager Tony Reagins said.
Though Mike Napoli started behind the dish on Saturday afternoon against the Blue Jays, Jeff Mathis has started nine of the first 13 games to begin the season. Bobby Wilson is also on the 25-man roster, however that's mainly because he is out of options. He has just one at-bat so far this year.
There's an obvious crunch behind the plate, leading Buster Olney of ESPN.com to a possible solution, via Brian McPherson of the Providence Journal.
At a time when the Red Sox are looking for a strong defensive
catcher, the Angels and Boston would seem to have a possible trade match
on Jeff Mathis. Boston would obviously have to have at least one good
prospect in the deal, and you wonder if the two sides could also find a
way to work Mike Lowell into the conversation, given the Angels' growing
issue at third base.

Again, that's all speculation, and we don't even know if Mike
Scioscia would ever consider trading Mathis, who has been playing in
front of Mike Napoli so much that Napoli met with his manager. It's hard
to imagine that Boston would be interested in Mike Napoli, because the
Red Sox already have a catcher who is a better hitter than defender in
Victor Martinez; Boston's preference for their next catcher will be
someone who can slow opposing base-stealers.
Jason Varitek allowed four stolen bases on Friday night, but for now, the Red Sox have told the pitchers to focus on the hitters instead of worrying about holding baserunners. Besides, three catchers aren't a luxury the Red Sox can afford if they can't find someone to take on Mike Lowell. Olney presents an interesting solution, but such a perfect scenario is unlikely to materialize.