This one comes from @leokitty, Yankees season ticket holder and keen observer of humanity. Yesterday she witnessed a man at Yankee Stadium paying for a box of Cracker Jack with a $100 bill: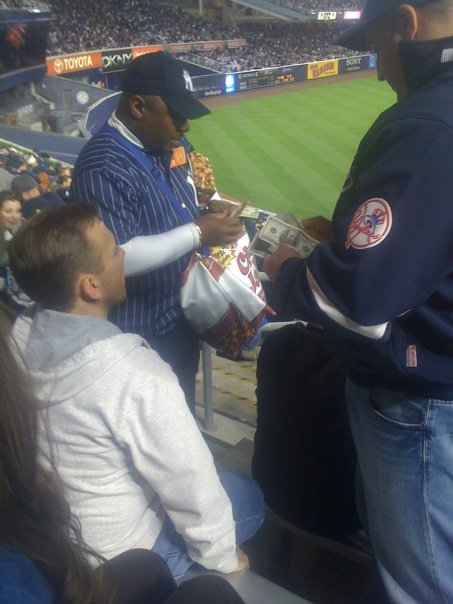 I was going to make some comment about the hoity toity fans at Yankee Stadium, but then it occurred to me that the Steinbrenners just might charge $69.95 or something for Cracker Jack, making the Benjamin necessary.
Whatever it is: Boooooooooo!