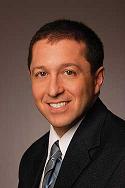 You may recall that I took Ken Rosenthal to task for calling Mark McGwire a "distraction" and demanding that he resign back in January.  Rosenthal, however, unlike the majority of big time baseball writers out there, will admit when he's wrong. He does that today:
In late January, when the furor over Mark McGwire was raging, I wrote,
"Unless McGwire moves to change the conversation, the noise is not going
to subside, distracting the team in spring training and beyond."

I whiffed on that one.

McGwire did not move to change the
conversation, yet the noise did subside. He was not a distraction to the
team in spring training. He is not a distraction now.
Good for Ken.
Even better for Ken is that later in today's column he questions just how long we should hold grudges against PED-implicated players. He doesn't ask that we condone their acts — and no one should condone them — but he appreciates that the choices facing these guys during that time were not black and white. Indeed, Rosenthal eben uses the phrase "black and white," which pretty much sums up my views on the matter (i.e. it's not one of those colors).  If he weren't in St. Louis getting ready to cover tomorrow's Cards-Dodgers Cards-Mets game, I'd kiss him.
Um, OK, maybe not.  But good for him for displaying some refreshing thought and consideration on a subject that so rarely lends itself to such a thing.
Gee, between the Ron Washington thing and now this, one almost gets the sense that the things that get everyone all worked up in the offseason really don't matter as much as we like to pretend that they do.