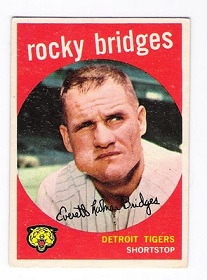 Can someone tell me why Congress has nothing better to do than this?
MLBPA chief labor counsel David Prouty is among
the witnesses who submitted written testimony ahead of Wednesday's
hearing before a House subcommittee about the use of smokeless tobacco
by baseball players. Subcommittee chairman Frank Pallone, a New Jersey Democrat, says he wants to know why smokeless tobacco is banned in the minors but allowed in the majors.
Smoking, chewing and dipping is beyond stupid, no one should do it and if I was running baseball I'd consider every possible means at my disposal to keep players from doing it. But contrary to the way everyone acts in this country, it's still legal, ballplayers are still adults and as long as they're not harming anyone else with it Congress should keep the heck out of the matter.
And before anyone offers the most obvious retort, allow me to note that my wife and I are raising our kids ourselves. We're not depending on ballplayers to do it, and we certainly don't need Congress to do it either.  If my boy sees a ballplayer with a chaw in and asks me what he's doing I'm going to be honest and say "He's being stupid, son. Many adults, even the athletes, can be very, very stupid at times."
Suggestion to Subcommittee chairman Frank Pallone: Go fix the financial sector or the elections laws or the environment and let the shortstop dip his Copenhagen and get jaw cancer and everything in peace.