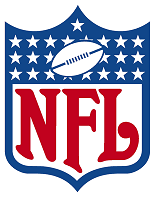 Our sister blog — a plucky little outfit called ProFootballTalk, which until this morning I had thought was covering English Premier League soccer or something — is hearing that the NFL may schedule an 18th Sunday night football game this year. The baseball implication of this is that it would make it very likely that said game would go head-to-head against the World Series, which the NFL had previously avoided. PFT is giddy about it, and speculates that if such a thing comes to pass Bud Selig would moan and complain not unlike he did about the Donovan McNabb deal on Opening Day:
Besides, if Selig was prompted to say "goodness
gracious" regarding the trade of Donovan McNabb on the day that the baseball season started, we have a
feeling that his words will be slightly more colorful as it relates to
the possible infringement on the season's climax.
Which I hope he doesn't, because that business with the McNabb trade was totally bush league. Bud's the Commissioner of Baseball.  If anyone should pretend that the lesser sports don't exist it's him. Yes, a competing game — especially one involving marquee teams — would take a monster bite out of World Series ratings,* but let FOX and MLB officials who aren't supposed to be the public face of the game worry about that.  By complaining about competing events like he did with the McNabb stuff he looks painfully insecure and diminishes the sport that would, were the world not completely mad, rule the roost.
But the world is mad, football is more popular, generally speaking, and there's no sense in moaning about it.  For Bud to get angry about what football does would be like the Queen of England deciding not to preside over the opening of Parliament because, man, those Americans are more influential than the little old U.K. is.  In other words: have some freakin' pride.
Besides, when the NFL starts ripping itself to shreds in labor unrest the following year baseball is going to have a wide open field anyway.
*For some perspective on the ratings, Game 4 of the last year's World Series — the Sunday night game against which a football game could have competed but didn't — broke all kinds of recent ratings records for the Fall Classic, posting a 13.2 rating and a 22 share. Random Sunday Night Football ratings last year grabbed ratings in the 9.3-9.4 neighborhood and got a 15 share. I suppose if the Yankees meet the Phillies again baseball could win the night, but if you get Colorado vs. Minnesota the ballgame is gonna get murdered.